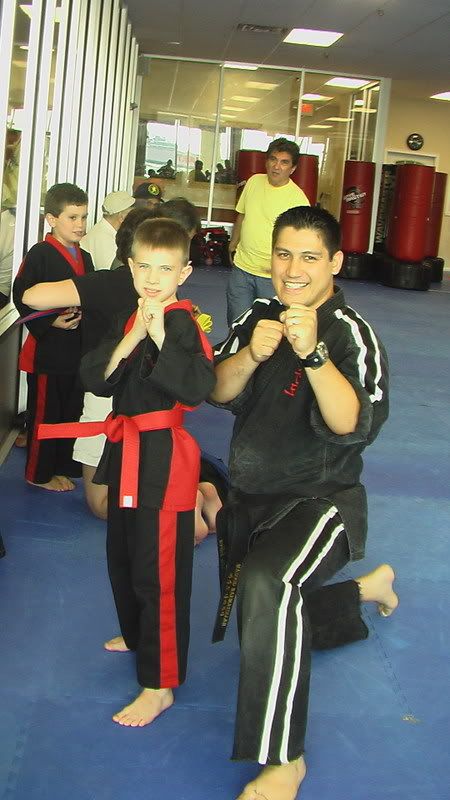 WORCESTER, MA…
With the beginning of September comes not only the start of a new school year, but a new sports season. While families pack up the mini-vans for soccer, football and other playing fields, some parents of children with ASDs are left to ponder what sport can my son or daughter do.
"As with every child, the best sport is the one your child enjoys and excels at. That said, though, autism does impair social and communication skills and may have a negative impact on gross motor coordination. That means "typical" team sports such as soccer, basketball and hockey may be particularly tough," Dr. Jeff Robinson, Ph.D., founder of Behavioral Concepts, Inc. (BCI), a company of behavioral clinicians specializing in the care of children with autism in Central Massachusetts. "Individual sports, however, may be just the ticket."
Some of the sports Robinson recommends as being beneficial for children with autism include:
Swimming – Children with autism who have a tough time with ball-handling skills can do well with basic strokes and typical water play. There's also no reason why a kid with autism can't take part in a swim team especially since swim team members compete individually.
Track and Field – For kids with autism, track and field may be a terrific outlet. Track events require fewer non verbal communication skills than most team sports, yet kids who excel at track are valued team members.
Bowling – Even though it's loud, bowling seems to be a natural sport to many kids with autism. Perhaps it's the repetition — bowl twice, sit down. Or maybe it's the satisfaction of seeing the pins come crashing down. Whatever the reasons, bowling is a great sport for social events that include kids on the autism spectrum.
Horseback Riding – A terrific sport for kids with autism. In fact, many autistic kids ride horses as a therapeutic activity (as such it's termed "hippotherapy"). It's not unusual for autistic kids to find it easier to communicate with animals than with people — and many autistic children excel at horsemanship.
Hiking – Hiking, which can be an individual or group activity, is an easy way to get exercise and enjoy nature without the pressure of intense social communication.
Martial Arts – While martial arts aren't sports in the typical sense, they are physical outlets. They also combine the elements of predictability and structure with the challenges of physical interaction with other people. For many kids with autism, the martial arts are a wonderful way to build physical skills along with self-esteem.
"Whether you have an ASD or not, being active physically benefits you from both a physical and mental perspective," said Robinson. "With children with ASDs, physical activity is even more critical to their well being as it can provide a way to connect with other children socially, even if the activity is not a team game per se. You simply cannot underestimate the value of physical activity to the development of an ASD child."
Based in Worcester, Mass and with offices in Mansfield and West Boylston, Mass., BCI provides much needed services to children with autism and their families. BCI instructional programs are delivered using discrete trial training, task analysis, and systematic prompting procedures implemented by ABA therapists who have successfully completed pre-service training, on-site, and quarterly evaluations by their clinical supervisors. Instruction is provided across a variety of domains, included by not limited to: Activities of daily living, functional and augmentative communication, functional academics and community outings and safety awareness. Social skills groups with peer models are also offered as part of BCI's services. A heavy emphasis is placed on generalization and maintenance of skills, in addition to family training, so that families may implement the supports and carry-over skills in the home.
BCI accepts Harvard-Pilgrim, Blue Cross Blue Shield, United Behavioral Health, Tufts, Aetna and coverage from other major health care providers.
For complete information, visit http://bciaba.org or to arrange a consultation with a BCI clinician, please call (508) 363-0200.
About Behavioral Concepts, Inc. (BCI)
Founded in 2002, BCI provides educational, behavioral, consultative and assessment services to children with autism and their families. These services are based on the principles of Applied Behavior Analysis (ABA) and are tailored to the unique needs of the individuals BCI works with. It's BCI's goal to maximize student potential, increase independence and enhance our clients' quality of life within their home, school and community.
BCI's main care center is located at 170 Goddard Memorial Drive, in Worcester, Massachusetts. BCI operates its BASICS services at 100 Hartwell Street in West Boylston, Mass. The BASICS program is a sub-contract arrangement between Behavioral Concepts, Inc. and the Central Massachusetts Special Education Collaborative. BASICS provides services to children aged 7-22 with autism and maladaptive behaviors. BCI's Corporate Offices are located in Mansfield, Mass.
For complete information, visit http://bciaba.org or to arrange a consultation with a BCI clinician, please call (508) 363-0200.